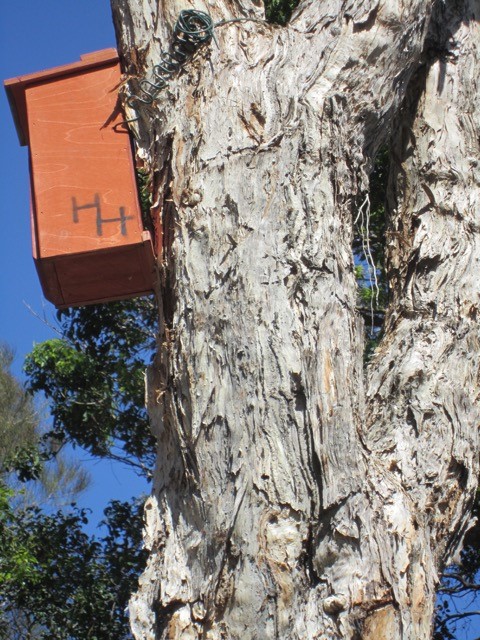 Nesting Boxes – Noel Burns & Crummunda Parks
If you look up in the trees as you stroll through our beautiful local parks, paths and reserves you may notice little wooden boxes in the trees. These nesting boxes provide homes where local native birds and animals can shelter and bring up their families. Normally they would live in hollow logs and holes in trees but with the reduction in bushland in our neighbourhoods, these natural homes have disappeared. We  can give them a helping hand by providing artificial homes. The majority of these nesting boxes were put in place by Sunshine Coast Council several years ago. In 2013 CCCG members and council officers conducted a joint inspection of the nesting boxes in Noel Burns Park, Crummunda Park and Sunjewell Boulevard Conservation Park. We noticed that several were in poor condition and needed replacement.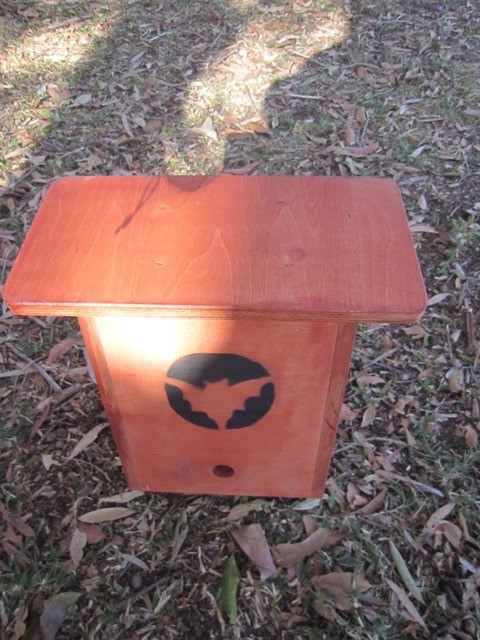 With funding from our Sunshine Coast Council Environment Levy Partnership we have recently contracted with local firm Hollow Log Homes to construct and install some mew nesting boxes in Noel Burns Park and Crummunda Park. These two parks are on either side of the Nicklin Way Bridge on the north shore of Currimundi Lake.
This week Quinton and AJ from Hollow Log Homes joined David from CCCG to install and record the locations of six new boxes in each park. There are different designs of boxes for bats, sugar gliders, lorikeets and possums. Each box has a symbol to show who lives there.
You can download a map and GPS coordinates list or see images below to help you spot the new additions to the park. You are most likely to spot their new inhabitant around dusk.