Upcoming Events
See details of the next few events in the sidebar to the right or click here for a fulll list of this year's events.
You can also sign up to subscribe to receive an occasional email with details of CCCG coming events and news. You will be redirected to MailChimp site to sign up to our eBulletin list.
Meeting Dates for 2020
Currimundi Catchment Care Group Inc meets bi-monthly at the Talara Primary College, Talara St, Currimundi at 7pm. We will meet in the Information Access Centre (library) at the College. Everyone is welcome to attend our meetings. Membership is free on attendance at any meeting or activity. A member is eligible to vote after attending three meetings.
Monday 9 March 2020
Monday 11th May
Monday 13th July
Monday 14th September
Monday 9th November
Sunday Weeding and Planting Working Bees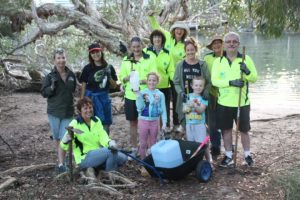 A small informal group of our members meets once a month on a Sunday afternoon (usually the first Sunday of the month unless it clashes with another event) from 3 – 5 pm at various parks and natural areas around the catchment.  (In Winter we may bring times forward half an hour to catch the daylight). The location varies depending on need and we often don't know until a few weeks beforehand. To find out where to meet for each event, see the individual listing in side-bar to right of this page or click here or call Tony on 07 5438 8267.
The goal of our working bees is to reduce the impact of invasive plant species, provide more shelter and food for our wildlife, prevent erosion and and beautify our local area. We would love you to join us. We welcome everyone including families with children. Come along and do as much or as little as you like or can manage. You can even just pop in and have a chat about our activities. We will supply all equipment, just bring a hat and some water.
Dates for 2020:
Upcoming Events
See details of other upcoming events in the sidebar to the right or click here.