World Environment Festival: 'Community led ecosystem restoration' walk and display
A walk through Bancroft's Redgum Reserve
CCCG will host a self-guided walk through an area of restored ecosystem as part of Sunshine Coast Environment Council's (SCEC) World Environment Day Festival on Sunday 11 June 2023 (between 10am and 1pm) at Bancroft's Redgum Reserve, Little Mountain.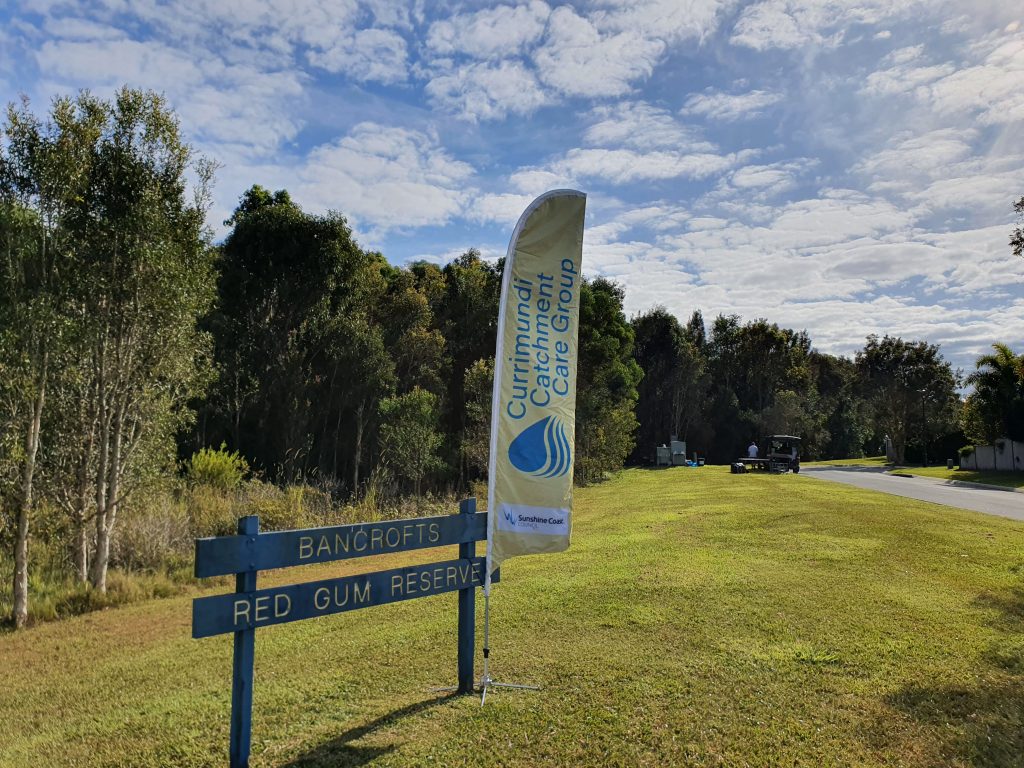 World Environment Day (WED) is a day for environmental action and is celebrated around the world on 5th June, bringing together millions of people engaging them in the effort to protect and restore the Earth. SCEC has marked WED for many years by running a festival as the largest community environmental event on the Coast and one of the longest running WED festivals in the country for over 40 years. CCCG is a member of SCEC. We will contribute to the week-long series of events by showcasing a wonderful example of ecosystem restoration undertaken by our group, in partnership with the Sunshine Coast Council, and the local community.
This area of former grazing land adjacent to Bancroft's Redgum Environmental Reserve at Little Mountain has been transformed into a healthy wallum forest through the efforts of community volunteers planting up to 18,000 native trees on National Tree Day from 2009 to 2017. Wallum is an important ecosystem in south-east Queensland and north-eastern NSW characterised by paperbark and banksia shrubland and heathland on nutrient poor, acidic, sandy soils and is often associated with swampy land. Wallum is highly threatened by pressure from coastal development.
We will run self-guided walking tours of approximately 2km length from 10:00am to 1:00pm on Sunday 11 June through the Reserve for members of the public to learn about the species of native flora and fauna that are now thriving in this restored land, as well as displays of before and after photographs to demonstrate the staged restoration of this ecosystem.
Participants will be offered the chance to win a family pass to SeaLife Mooloolaba by answering a questionnaire about information provided and observations made on the tour. Every participant will receive a small native plant for their garden. Free sausages and cold drinks will also be available. Members of Currimundi Catchment Care Group and the local branch of the Wildlife Preservation Society of Queensland will be on hand to answer any questions you might have.
Come along and enjoy a family day-out in this wonderful nature reserve. See first-hand the power of community action into reversing the decline of ecosystems in our backyard and be inspired to do something yourself for the benefit of native species and future generations of people.
The tour starts opposite Daintree Boulevard, Little Mountain. Wear comfortable walking shoes and a hat and bring insect repellent. For more information, please contact CCCG at cccginfo@currimundicatchment.org.au .