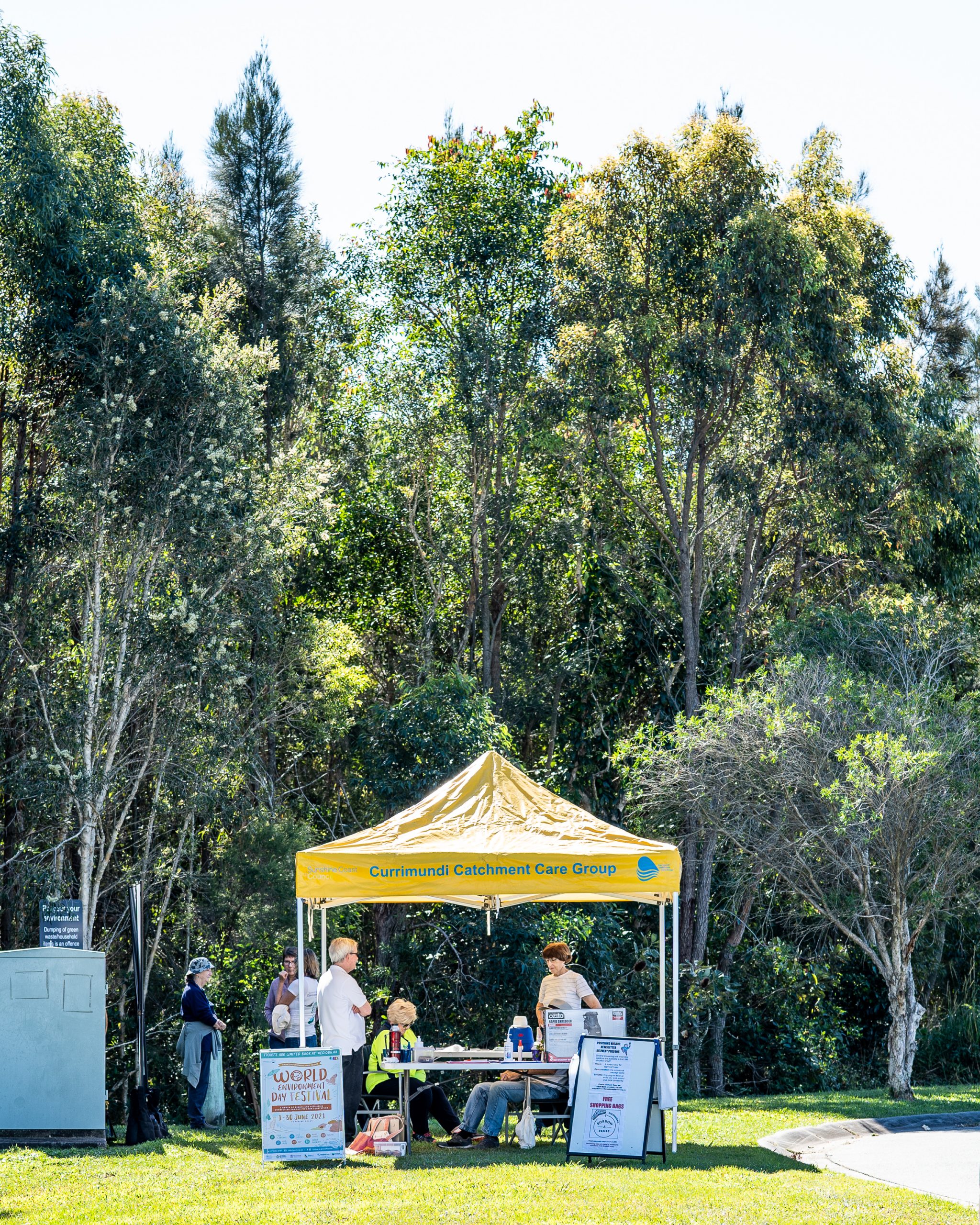 World Environment Festival: 'Community led ecosystem restoration' walk and display
A walk through Bancroft's Redgum Reserve
We're celebrating World Environment Day by having a free self-guided walk for all the family through Bancroft's Red Gum Reserve in Little Mountain on Sunday 26 June. We will provide a printed guide to highlight some of the flora you  can spot along the way.
Come along and see how an area was transformed from cleared cattle grazing land to natural bushland. This happened over 9 years from 2009 to 2017 with many volunteers helping out by planting trees. Maybe you were one of them?
On the day of the walk kids can answer an Eco Quiz and go into the draw to win a children's e-scooter!
Every child will receive a free native seedling to take home for the garden.
There will be a free sausage sizzle.
Sign on at the entrance to Bancroft's Red Gum Reserve in Daintree Boulevard near the end of Village Way.
Just look for the yellow tent (pictured) .
Register in advance to help give us an idea of numbers on the Sunshine Coast World Environment Day Festival site here.