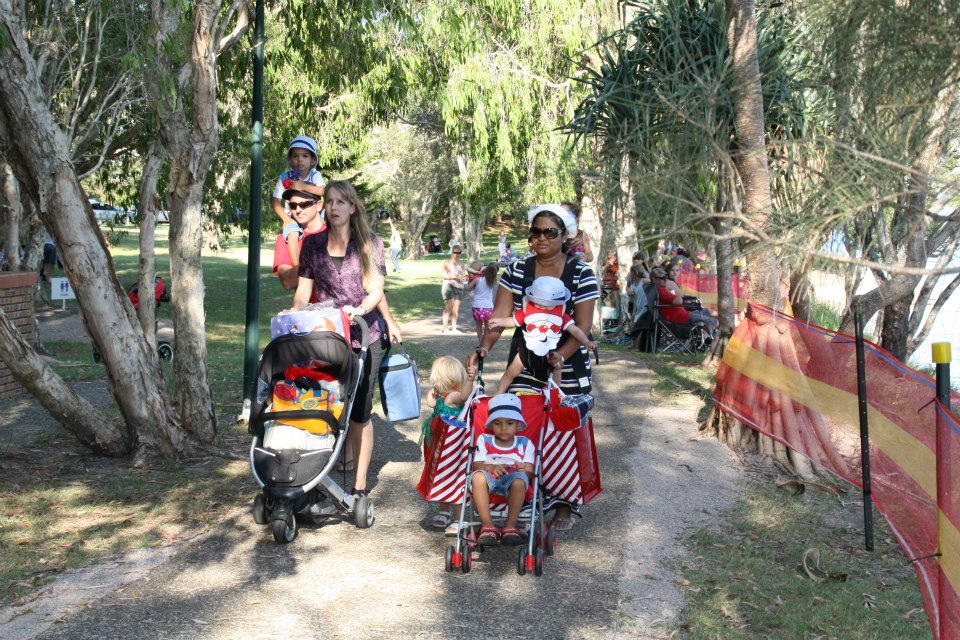 Lights on the Lake festival – December 2012.
Currimundi Catchment Care Group (CCCG) were proud to support and participate in the festive community event Lights on the Lake in December 2012..
Lights on the Lake is a family-friendly festive event which will was held on Sunday 9th December from 4pm to 8pm at Crummunda Park, Coongarra Esplanade, Wurtulla.  The event included plenty of entertainment for young and old, children's games and activities with a festive theme, food stalls, music, arts and craft stalls – all set in a beautiful park that borders the northern shore of Currimundi Lake.
Several CCCG members joined the organising committee for the event along with members of Currimundi Lake/ Kawana Lions Club and many CCCG members volunteered on the day – helping to oversee the event, set up stalls and equipement, coordinate entertainment and act as stewards and rubbish collectors.
What a fantastic day it was. We estimate somewhere between 2,000 and 3,000 people attended, with another 500 or so watching the water parade from the southern bank of the Lake. Everyone had a great time. It was a wonderful day for families and friends to get together as a community in one of our beautiful local parks on the shores of Currimundi lake. Thanks to everyone who came along to join us. Thanks to the volunteers, entertainers, stall-holders and vendors who looked after us and kept us entertained and fed. Thanks to the people who decorated their kayaks and canoes and joined the water parade. What a spectacle it was.
We'll be back next year with Lights on the Lake 2013..
View videos of the event on our YouTube channel here and here.
For photos of the event see our Facebook page here and here
Not a Facebook member? No problem, you can still view the photos.