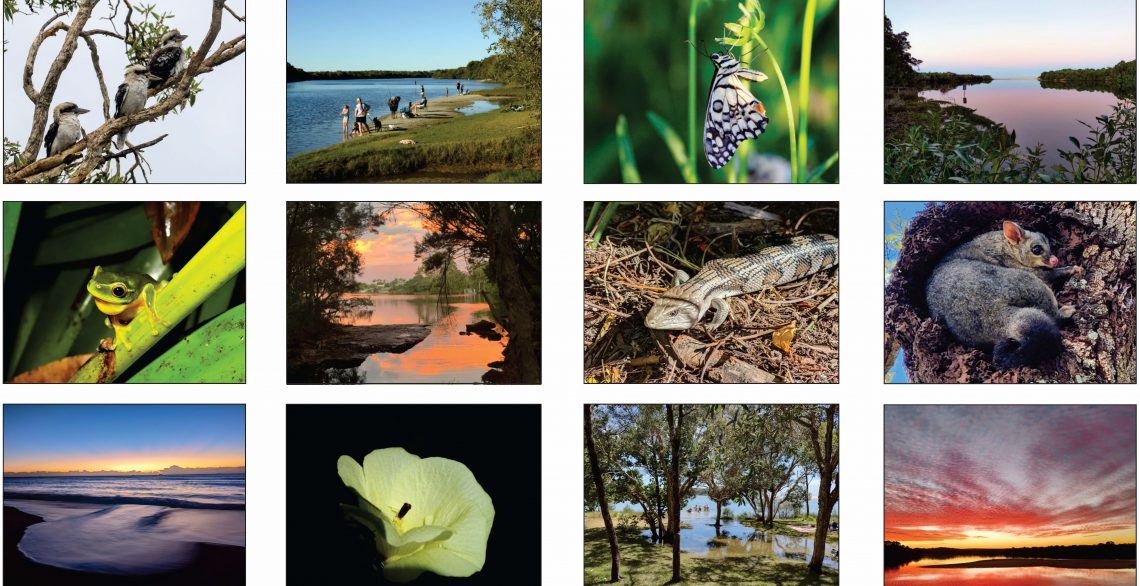 2024 Calendar Entries
Get those cameras clicking, browse through your treasured images and send in your photographs for consideration for our 2022 wall calendar by 9 October Calendars will be on sale at the end of the year, in time for Christmas.
Submit your photographs by email to: calendar@currimundicatchment.org.au
A free calendar will be given to photographers whose pictures are used. Selected photographers will be acknowledged in the calendar.
Technical requirements :
Photographs must be taken somewhere in the Currimundi catchment area – the beach, the lake, creeks, canals, parks, walkways or your own backyard. It does not matter as long as it is a picture of something in the catchment that means something to you, and hopefully others who live and visit here. Please provide details of the location and any particular details relevant to your photograph such as the name of birds, plants or animals.
Photographs must be landscape, not portrait orientation and be high resolution and image size (at least 1 MB).
Make sure your email program does not reduce the size of the photograph. Many email programs automatically reduce the image size to make the email a smaller file size.
Don't crop photographs as they may not reproduce into a larger format.
If there are people in a photograph obtain their permission for the photograph to be reproduced and published.